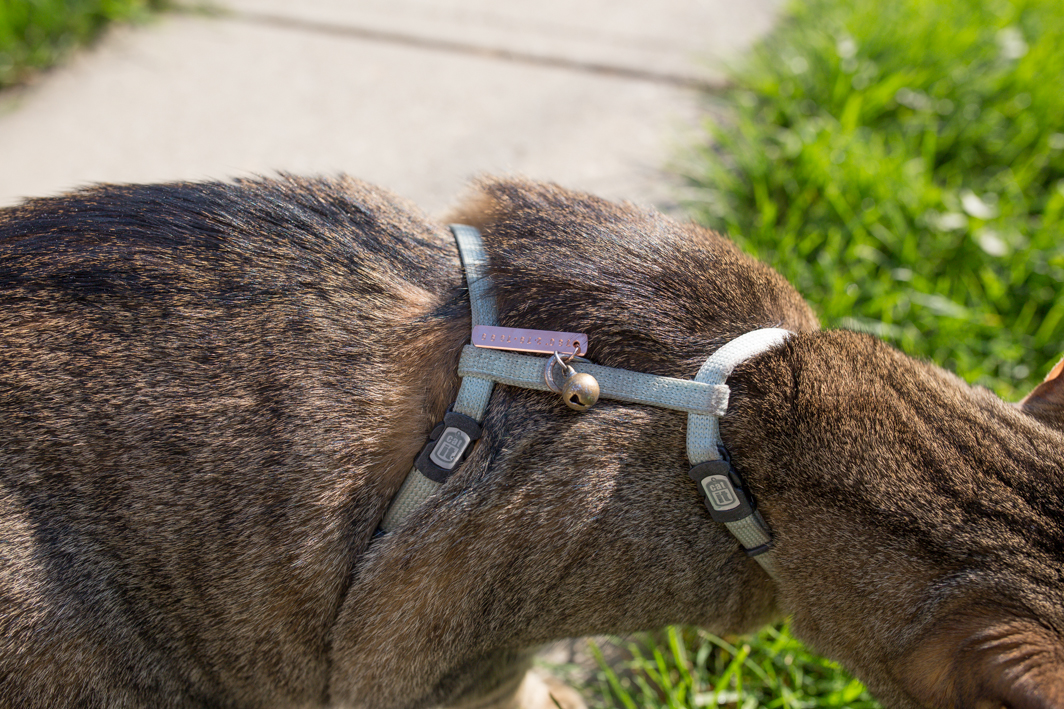 Harness Tag
Hand sawn and phone # stamped copper tag for a pet harness. Ensure your cat or dog's safety if they ever get lost or bolt while chasing a squirrel. Tag is under 2" long and hand stamped with your phone number. Comes with a jump ring for attaching to harness. Tag could also be used inside luggage or elsewhere in case of loss.
The only stamping on this piece is a phone number. Other collar tags are available here.
Made of pure copper. Comes with a ring to hang it from collar. Copper will gain character and oxidize over time due to contact with dirt, oils and moisture. Especially when being worn by an animal :) Tarnish can easily be removed by dipping the piece in soy sauce or ketchup for a minute or so. Afterwards rinse and dry thoroughly. Polishing cloths provided will remove tarnish as well. Also included are copper care directions, a business card and a special impregnated polishing cloth.
Handmade with care in Edmonton, Alberta.
Please allow several days for piece to be made before shipping.
Shipping
Canada Post Expedited Parcel
• 1-3 business days in Edmonton and area
• Nationally about 1 week
• Free tracking and $100 insurance
• $7.99 + $1 per extra item
Thank you for supporting a local, handmade business!